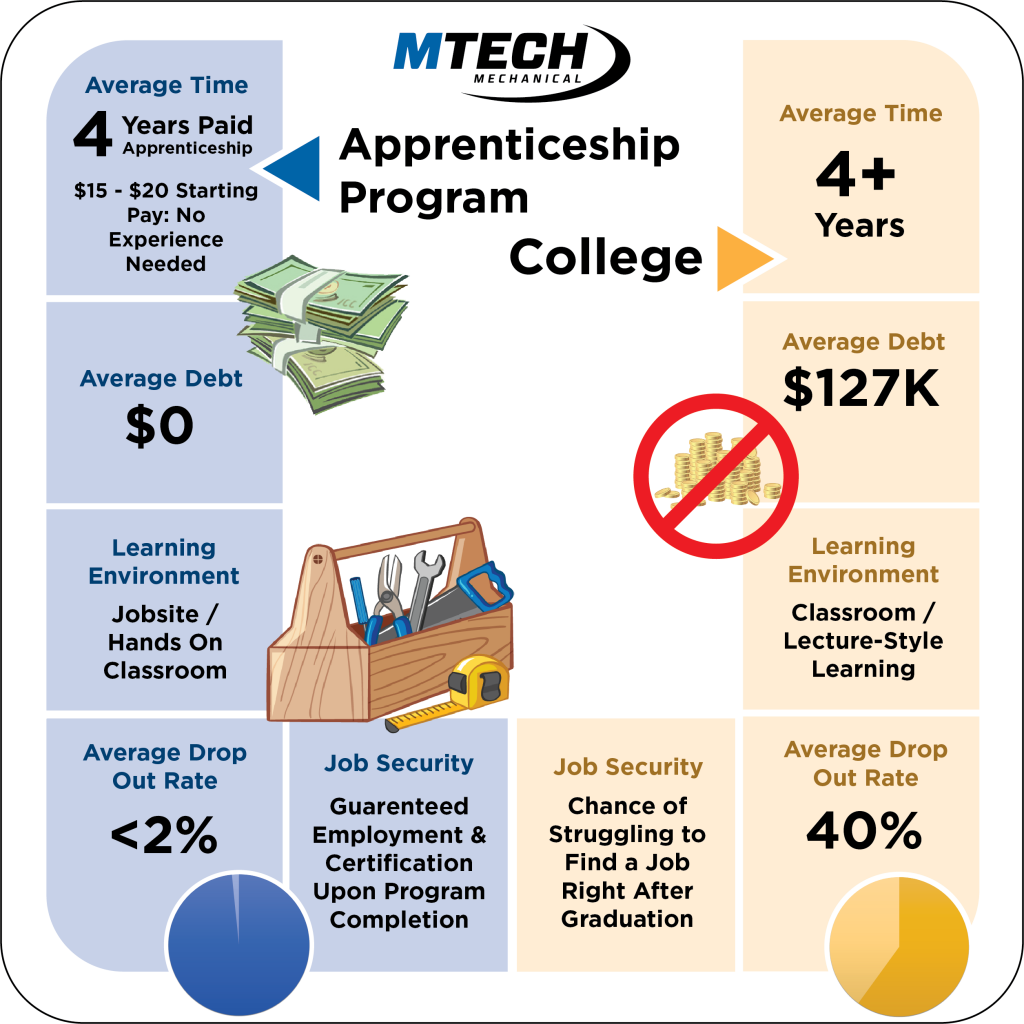 No Debt!
MTech offers a combination of classes and working to give you a successful career path. We believe in growing our own from the ground up. We know college is a great option, but so it this one and it will be no cost to you!
Our Team
Our team is comprised of about 75 technicians working in HVAC, Plumbing and Drains & Utilities. We have a great team that works well together and has a great culture. Our five company values are integrity, commitment, excellence, growth and fun! We live those every day.
Growing Career
According to the BLS, 20,000 individuals will join our industry as HVAC technicians in the next 10 years. Commercial and residential building construction will drive employment growth and we know that construction is booming here in Colorado!
What's Mechanical?
Heating, ventilation and air conditioning (HVAC) is the technology of indoor and vehicular environmental comfort. Its goal is to provide acceptable indoor air quality. HVAC system design is a subdiscipline of MECHANICAL engineering.
Weekly Schedule
During your first 4 years as an apprentice, you will be riding along and working with a senior service technician. 1-2 days per week you will be in class at MTech's on-site training center.
Income Potential
As an apprentice, MTech starts at $20/hour. However, after your training is complete and depending on your career path, you could make over $100,000!
Want to Schedule a Ride Along or Learn More? Submit Your Information at the Link Below!